Nittany Beagle Rescue - Jim, the Beagle
Jim, the Beagle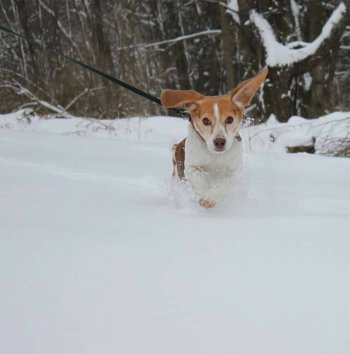 Hi! My name is Jim, & I'm a very sweet red & while beagle! I'm a very gentle, relaxed sort of guy! I need a new home because my elderly person was no longer able to care for me. I've had a rough time of it lately since my owner went into a nursing home - I really want a person I can love & who will love me back! I'm good with other dogs. Also, I've been exposed to children & I'm good with them! I can be a little skittish though. I'm probably about 7 years old. I was a stray when my prior owner adopted me & I was in really rough shape back then. I look much better now! But I really need a home! I ride really well in a car! I am housetrained, although I was having accidents when I lived with my prior owner. So I may need a little work on that. Please think about making me part of your family! Click on Jim's page to see a different photo of him!
Jim, the Beagle's Sponsors:
Jim, the Beagle currently has no sponsors.